Awards and Recognitions

Fort Lauderdale DUI Lawyer
---
One of the best Broward DUI Attorney
A Fort Lauderdale DUI attorney is a valuable ally to have on hand should you ever face charges of driving under the influence. Should one of these accusations be leveled against you, you do not have to look far to see the benefits. Most ordinary everyday citizens do not have an understanding of the law and its various intricacies. The inherent rights that you have at the time of arrest are not always made known to you, and without proper disclosure, you could face punishments that go far beyond what is fair. You could even pay for something you did not do. People are wrongfully convicted and accused every day in the United States. You owe it to yourself to invest in a Fort Lauderdale DUI attorney, who has the knowledge and ability to stand up for your rights.
Drunk driving defense attorneys go to fight for their clients because the law places many rightful demands on the shoulders of police to ensure fair and proper convictions. A quality Fort Lauderdale DUI attorney will know what questions to ask to ensure that you were informed of all your rights ahead of time. Examples may include police not informing you of your right to an independent test from a second party, or in police forcing you to submit to a blood alcohol content test against your will. A Fort Lauderdale criminal attorney, when constructing your defense, knows to target these aspects of unfair and illegal police practice that endanger your rights.
The law was created to protect the rights of the accused and the victim. Defense attorneys make it their goal to stand up for areas of law that, if left unchecked, could leave you paying for something beyond the scope of your actions. When in need of a Fort Lauderdale DUI attorney make sure he knows all the facts of the case and that you have taken proper steps to protect your rights ahead of time. Knowledge is power, so the more you know, the better protected you will be in the event of unfair police procedures. Of course, the best thing that you can do is avoid risky situations, where you might come under police scrutiny, but when the Justice System is not working as it should, it helps to have a reliable team on your side to balance the scales back to where they belong.
---
Personal Service
---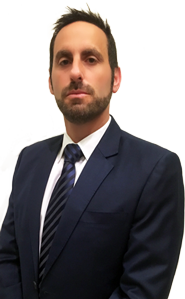 When you call attorney Adam Harmelin, you will speak with him. Throughout his career in private practice, Adam has always listed his cellular telephone on his business card and website. The reason is simple. Accessibility to your attorney is important! My clients never complain that they cannot reach me. I am avaiable to speak with my clients during business hours, nights, weekends and holidays. Call now to speak directly to attorney Adam Harmelin.
---
South Florida DUI Defense Lawyer
Choose Harmelin Law to defend your rights
Criminal Attorney Adam Harmelin has 20 years of experience as DUI attorney. Attorney Harmelin and his legal team can provide the aggressive DUI defense representation you need and deserve to challenge your charges in South Florida.
Contact Attorney Adam Harmelin, P.A. 24/7 to learn how we can fight for you and request your risk-free consultation!
Aggressive DUI Defense from Attorney Adam Harmelin
We have experience with virtually every type of DUI and criminal offense a person may be accused of, in State, Federal or Juvenile Court. Request a RISK-FREE Consultation. Our Fort Lauderdale DUI attorney can help if you've been charged with a felony or misdemeanor.
The Office of Harmelin Law, P.A. is conveniently located at:
110 SE 6th Street, Suite 1700
Fort Lauderdale, FL 33301
Previous cases in the media
---
Boca House Party - Parents Upstairs During Wild Party
Florida teen allegedly banishes parents to their room while he throws a party.
About 350 underage party crashers brought alcohol to a Boca Raton mansion early Sunday after Homecoming at American Heritage School in Plantation. And within 15 minutes, students were drinking, passed out and vomiting on the property, an attorney said.
Continue reading