Awards and Recognitions

DUI minimum mandatory penalties
---
Ft. Lauderdale DUI Attorney Adam Harmelin
If you are convicted of DUI in the state of Florida, the legislature has enacted specific minimum mandatory penalties. These penalties increase if you are convicted of a 2nd or subsequent DUI offense. However, for a 1st offense DUI conviction, you are facing fines, court costs, probation, driver license revocation, DUI school (including evaluation and possible follow-up treatment) and a 10-day vehicle immobilization. In addition to these mandatory court penalties, a DUI conviction may result in higher insurance costs, jail time, AA meetings, vehicle interlock devices and/or deportation if you are not a U.S. citizen.
---
Personal Service
---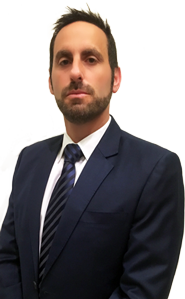 When you call attorney Adam Harmelin, you will speak with him. Throughout his career in private practice, Adam has always listed his cellular telephone on his business card and website. The reason is simple. Accessibility to your attorney is important! My clients never complain that they cannot reach me. I am avaiable to speak with my clients during business hours, nights, weekends and holidays. Call now to speak directly to attorney Adam Harmelin.
---
South Florida DUI Defense Lawyer
Choose Harmelin Law to defend your rights
Criminal Attorney Adam Harmelin has 20 years of experience as DUI attorney. Attorney Harmelin and his legal team can provide the aggressive DUI defense representation you need and deserve to challenge your charges in South Florida.
Contact Attorney Adam Harmelin, P.A. 24/7 to learn how we can fight for you and request your risk-free consultation!
Aggressive DUI Defense from Attorney Adam Harmelin
We have experience with virtually every type of DUI and criminal offense a person may be accused of, in State, Federal or Juvenile Court. Request a RISK-FREE Consultation. Our Fort Lauderdale DUI attorney can help if you've been charged with a felony or misdemeanor.
The Office of Harmelin Law, P.A. is conveniently located at:
110 SE 6th Street, Suite 1700
Fort Lauderdale, FL 33301
Previous cases in the media
---
Boca House Party - Parents Upstairs During Wild Party
Florida teen allegedly banishes parents to their room while he throws a party.
About 350 underage party crashers brought alcohol to a Boca Raton mansion early Sunday after Homecoming at American Heritage School in Plantation. And within 15 minutes, students were drinking, passed out and vomiting on the property, an attorney said.
Continue reading