Awards and Recognitions

Contact Harmelin Law - Criminal Defense Attorney
---
Free Confidential Consultation
If you prefer emails, please share your side of the story below. We'll reply promptly. If you need a quicker answer, please dial (954) 294-9372.
Office Address
Address: 633 S.E. 3rd Avenue, Suite 4F
Fort Lauderdale, FL 33301
24/7 cell phone: (954) 294-9372
Fax: (954) 764-8220
Email: adam@harmelinlaw.com
---
Personal Service
---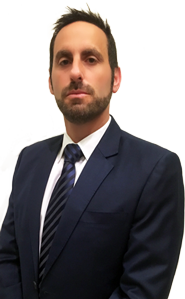 When you call attorney Adam Harmelin, you will speak with him. Throughout his career in private practice, Adam has always listed his cellular telephone on his business card and website. The reason is simple. Accessibility to your attorney is important! My clients never complain that they cannot reach me. I am avaiable to speak with my clients during business hours, nights, weekends and holidays. Call now to speak directly to attorney Adam Harmelin.
---
Criminal Charges
Facing a criminal charge gets a lot less daunting when you have an experienced criminal defense attorney like Adam Harmelin.
Criminal Charges
DUI Defense
An individual arrested for DUI has only 10 days from the date of the arrest to drive legally before their driver license is suspended by the DHSMV.
DUI Defense
Choose Harmelin Law to defend your rights
Criminal Attorney Adam Harmelin has 20 years of experience as a trial attorney. Attorney Harmelin and his legal team can provide the aggressive criminal defense representation you need and deserve to challenge your charges in South Florida.
Contact DUI Attorney Adam Harmelin, P.A. 24/7 to learn how we can fight for you and request your no-cost consultation!
Aggressive Defense from Attorney Adam Harmelin
We have experience with virtually every type of criminal offense a person may be accused of, in State, Federal or Juvenile Court. 24/7 RISK FREE Consultation. Our Fort Lauderdale criminal attorney can help if you've been charged with a felony or misdemeanor, including DUI.
The Office of Harmelin Law, P.A. is conveniently located at:
110 SE 6th Street. Suite 1700
Fort Lauderdale, FL 33301