Awards and Recognitions

What should I expect when pulled over while intoxicated?
---
DUI Defense Attorney Adam Harmelin
It's an unfortunate situation when you realize that your actions behind the wheel might require you to retain a Broward, Palm Beach or Miami-Dade County attorney specializing in Florida DUI Defense. It's not a pleasant prospect, especially when you consider the severity of this charge in the State of Florida.
According to Miami, Fort Lauderdale, and West Palm Beach Criminal Defense and DUI lawyer Adam D. Harmelin, there is important information to know if this ever happens to you or someone you know.
If you are ever stopped by a police officer for DUI [some jurisdictions refer to it as Driving While Intoxicated (DWI), but under Florida law it is called Driving Under the Influence (DUI)], there are some guidelines you should follow. Politeness always goes a long way if you are stopped. Be as cooperative and polite as possible when the officer is giving instructions. It's also imperative that you pay close attention to the officer's instructions.
Your choice of words in expressing yourself to the officer is equally significant. Don't incriminate yourself with a poor choice of words (for example, "I couldn't do that if I was sober"). Measure your words carefully, and say as little as possible, while still remaining polite and cooperative.
It is extremely important to remember that during a DUI investigation, especially in South Florida (Broward County, Miami-Dade County, and Palm Beach County), it is more likely than not that you will be placed on camera and recorded for courtroom presentation. This is why I emphasize cooperation and politeness to the police officer. Hostility toward a police officer does not translate well for a Defendant on camera. The recording may begin as early as while you are driving your car. Therefore, you should assume that you are being video recorded throughout the entire investigation, arrest and post-arrest.
Most importantly, contact legal counsel immediately. However, during a DUI stop, it is extremely unlikely that a law enforcement officer will afford you the opportunity to contact an attorney. More likely than not, an experienced police officer (such as a DUI task force member) will tell you that you are not entitled to call a lawyer during a DUI investigation. For most of the public, this is contrary to common understanding of criminal law and your constitutional rights. Unfortunately, it is the truth. Therefore, you will be making some crucial decisions on your own.
Since Florida DUI can result in a driver license suspension, not to mention other ramifications, a Florida Criminal Defense and DUI Attorney should be contacted immediately. Any delay can result in negative consequences, including a strategic loss of leverage in a criminal prosecution. Additionally, you do not want to risk the loss of your driving privilege. It is important to act quickly if you are arrested for DUI.
If you are convicted of a DUI offense, the maximum penalty can be incarceration up to one year in the county jail. If the incident resulted in a third party receiving serious bodily injury or death, then the minimum and maximum penalty is a longer period of incarceration in Florida State Prison.
The act of driving under the influence is defined in law as one who is driving or in actual physical control of a motor vehicle while under the influence of an alcoholic beverage, chemical substance or controlled substance to the extent that his/her normal faculties are impaired. Normal faculties are defined as, but not limited to, the ability to walk, talk, judge distances, act in emergencies, drive an automobile and, in general, to normally perform the many mental and physical acts of our daily lives.
Broward DUI Defense Attorneys, like Adam D. Harmelin, are well aware that the public has little tolerance or sympathy for those accused of DUI. But what about marginal situations where there are extenuating circumstances? In our legal system, the presumption of innocence still exists. Accordingly, if you are arrested for DUI or any other crime, you have the right to retain competent legal counsel.
Broward County DUI Lawyer Mr. Harmelin observes that, in the last few decades, significant steps have been taken to further criminalize the act of drunk driving. Traffic laws have become strict to ensure that the penalties and punishment related to drinking and driving suitably matches the crime and acts as a deterrent. As a result, DUI in American society has developed a significant social stigma. It's especially important to remember this if the accused is wavering or marginalizing the importance of hiring an attorney.
The best way to avoid a DUI arrest or conviction is to refrain from drinking and driving. If you have any doubt as to whether it is OK for you to drive, it's probably wise that you don't. Take alternate transportation, or call a friend. However, if you are arrested for DUI in the South Florida area, call Attorney Adam Harmelin for a free consultation. For further information please contact Adam D. Harmelin, Esquire at call 954-294-9372.
Personal Service
---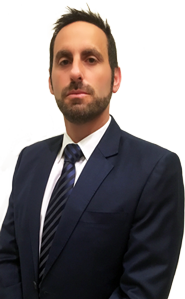 When you call attorney Adam Harmelin, you will speak with him. Throughout his career in private practice, Adam has always listed his cellular telephone on his business card and website. The reason is simple. Accessibility to your attorney is important! My clients never complain that they cannot reach me. I am avaiable to speak with my clients during business hours, nights, weekends and holidays. Call now to speak directly to attorney Adam Harmelin.
---
South Florida DUI Defense Lawyer
Choose Harmelin Law to defend your rights
Criminal Attorney Adam Harmelin has 20 years of experience as DUI attorney. Attorney Harmelin and his legal team can provide the aggressive DUI defense representation you need and deserve to challenge your charges in South Florida.
Contact Attorney Adam Harmelin, P.A. 24/7 to learn how we can fight for you and request your risk-free consultation!
Aggressive DUI Defense from Attorney Adam Harmelin
We have experience with virtually every type of DUI and criminal offense a person may be accused of, in State, Federal or Juvenile Court. Request a RISK-FREE Consultation. Our Fort Lauderdale DUI attorney can help if you've been charged with a felony or misdemeanor.
The Office of Harmelin Law, P.A. is conveniently located at:
110 SE 6th Street, Suite 1700
Fort Lauderdale, FL 33301
Previous cases in the media
---
Boca House Party - Parents Upstairs During Wild Party
Florida teen allegedly banishes parents to their room while he throws a party.
About 350 underage party crashers brought alcohol to a Boca Raton mansion early Sunday after Homecoming at American Heritage School in Plantation. And within 15 minutes, students were drinking, passed out and vomiting on the property, an attorney said.
Continue reading