Awards and Recognitions

What do I do If I have been arrested for DUI?
---
Ft. Lauderdale DUI Attorney Adam Harmelin
Most people are not prepared for that feeling in the pit of your stomach when you see a police cruiser behind you with its lights on. However, this may be the exact situation in which you should retain a South Florida attorney specializing in Florida DUI Defense. DUI is a serious offense in the State of Florida. Accordingly, the legislature has enacted strict penalties to enforce these laws.
If you have been pulled over by a Police officer in Florida, and you are suspected of driving under the influence (DUI), you may be offered Field Sobriety Exercises and, if your performance on those exercises do not meet the expectations of the police, you will likely be arrested for DUI. Subsequent to being placed under arrest, you should be offered a breathalyzer test. Even if the breath test shows a blood alcohol level (BAL) under the legal limit of .08, the police will not let you go. Many people do not understand this fact. In Florida, once you blow into the intoxilyzer, you have already been arrested which means that you will be facing DUI charges in Criminal Court, and a license suspension by the Department of Highway Safety and Motor Vehicles (DMV).
If you blew over the limit, or performed poorly on the field sobriety exercises, you may think that you should just declare yourself guilty or feel that there is no use in paying a DUI attorney to fight the charges. However, a Florida DUI is like any other criminal charge, you are presumed innocent and have the right to hire an attorney to represent you to fight the DUI charges. This means that you, like any other person charged with a crime, are innocent until proven guilty and it is the State of Florida prosecutors who have the burden to prove otherwise. With an aggressive defense there is the possibility that the DUI case will be dismissed or reduced. Additionally, you may be found not guilty by a jury. Thus, you may be able to avoid a DUI conviction.
DUI Defense can be technical in nature. Under United States and Florida Law, the police are required to follow Constitutional procedures as well as Statutory guidelines. For example, a police officer cannot pull you over for any reason at all. A police officer must have a legally sufficient reason to pull you over. If a Judge finds that the stop of your vehicle was illegal, the Court will grant a Motion to Suppress (exclude) evidence which may result in the dismissal of the DUI charge and any other charges that stem from that stop and arrest. Also, if a police officer fails to give Miranda warnings (read me my rights), the Court may suppress or exclude any statements or confessions made by you to the officer. Similarly, when administering a breath test, law enforcement is required to follow procedures that are in place to safeguard the integrity of the breath test results. One such procedure is the 20-minute observation period which is where the officer must watch you closely for 20 minutes before the breath test to ensure that you do not burp, vomit or regurgitate. The reason for this procedure is that the breath test result could be compromised if you have alcohol inside your mouth (referred to as mouth alcohol) during the test. Failure to perform this observation period may result in a Judge suppressing the breath test results meaning that the results will not be used against you.
If you receive a DUI in Florida, time is of the essence. You have 10 days [link to 10 day rule] to request an Administrative Review with the DMV to contest or fight the driver license suspension. If you fail to act quickly, you could jeopardize your defense to the DUI charge.
Since Florida DUI can result in a driver license suspension, incarceration and many other ramifications, a Florida Criminal Defense and DUI Attorney should be contacted immediately. Any delay can result in negative consequences, including a driver license suspension.
If you are arrested for DUI in the South Florida area, call Attorney Adam Harmelin for a free consultation. For further information please contact Adam D. Harmelin, Esquire at call 954-294-9372.
Personal Service
---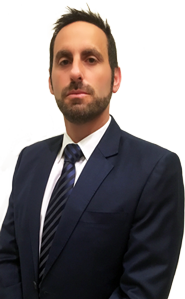 When you call attorney Adam Harmelin, you will speak with him. Throughout his career in private practice, Adam has always listed his cellular telephone on his business card and website. The reason is simple. Accessibility to your attorney is important! My clients never complain that they cannot reach me. I am avaiable to speak with my clients during business hours, nights, weekends and holidays. Call now to speak directly to attorney Adam Harmelin.
---
South Florida DUI Defense Lawyer
Choose Harmelin Law to defend your rights
Criminal Attorney Adam Harmelin has 20 years of experience as DUI attorney. Attorney Harmelin and his legal team can provide the aggressive DUI defense representation you need and deserve to challenge your charges in South Florida.
Contact Attorney Adam Harmelin, P.A. 24/7 to learn how we can fight for you and request your risk-free consultation!
Aggressive DUI Defense from Attorney Adam Harmelin
We have experience with virtually every type of DUI and criminal offense a person may be accused of, in State, Federal or Juvenile Court. Request a RISK-FREE Consultation. Our Fort Lauderdale DUI attorney can help if you've been charged with a felony or misdemeanor.
The Office of Harmelin Law, P.A. is conveniently located at:
110 SE 6th Street, Suite 1700
Fort Lauderdale, FL 33301
Previous cases in the media
---
Boca House Party - Parents Upstairs During Wild Party
Florida teen allegedly banishes parents to their room while he throws a party.
About 350 underage party crashers brought alcohol to a Boca Raton mansion early Sunday after Homecoming at American Heritage School in Plantation. And within 15 minutes, students were drinking, passed out and vomiting on the property, an attorney said.
Continue reading